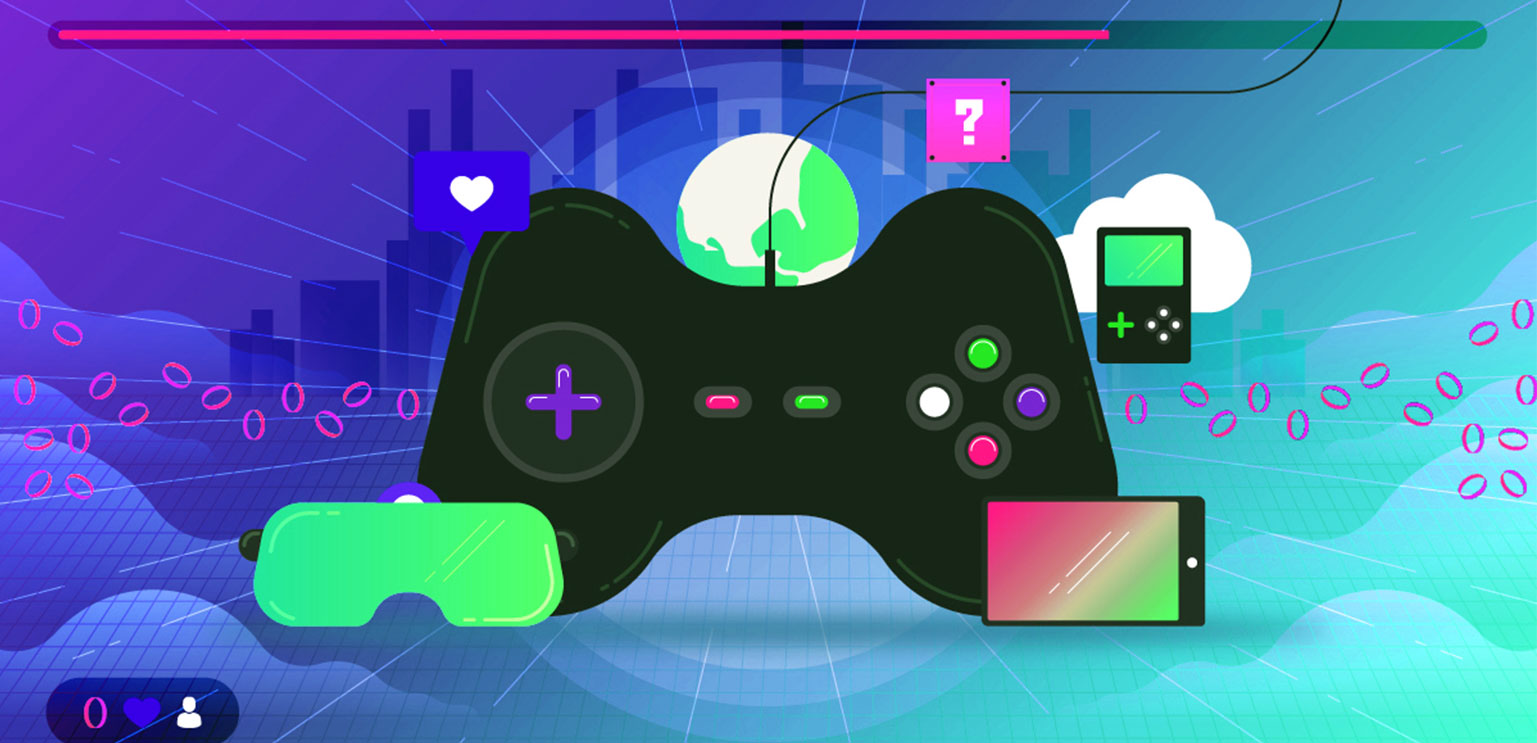 Marketing is one of the fundamental requirements for every business. Likewise, the gaming business also creates and applies numerous marketing strategies to get the right audience and earn high ROI.
With the constant evolution of culture, technology, industry and business affects how business is being driven. So, being adaptable is a prime prerequisite that every gaming company needs to establish for running their business in the competitive era. Social media marketing is one of the auxiliary marketing resources that can help you to achieve the expected results. Social media has become an integral part of our day-to-day life. Game companies can utilize it in marketing their games to achieve their goal sets (Audience, ROI and more).
So, we are sharing some proven methods for promoting and selling games using social media resources.
What are the benefits of using social media for game marketing?​
Indeed, social media platforms do well for every industry and it is no more secret that social media has the potential to transform a seemingly smaller studio's game into a viral sensation or a big talk of the town.
Social Media platforms give a fair chance to every business to connect with their audience through different content formats. Moreover, some platforms establish particular features and spaces for the gaming industry and game lovers: like Facebook, Twitch, Netflix etc.
According to marketing experts, the Twitter platform has its own trending category, dedicated to gaming. Moreover, they stated that Twitter found that audiences sent 70 gaming-related Tweets every second between 2020 to 2021.
According to Backlnko, there were 4.48 billion users are active on social media in 2021, while Statista stated that there were more than 3.2 billion gamers worldwide in 2021. So, there are more chances that 3.2 billion of gamers make up part of the larger number of 4.48 social media users.
Facebook watch history data:-​
| Games | Followers & Watch hours |
| --- | --- |
| PUBG Mobile | 19.8 Million Followers & 68.3 K watch hours |
| Grand Theft Auto V | 10.2 Million Followers & 34.7K watch hours |
| Garena Free Fire | 18.4 Million Followers & 15.1K watch hours |
| Mobile Legends | 11.7 Million Followers & 8.6 K watch hours |
| Call of Duty:Warzone | 2.5 Million Followers & 8.3 K watch hours |
| Call of Duty: Mobile | 3.6 Million Followers & 3.5 K watch hours |
| League of Legends | 3 Million Followers & 2.1 K watch hours |
| Apex Legends | 1.4 Million Followers & 2.1 K watch hours |
Usage of Social Media Platforms for Game marketing​
Community building​
Community building is one of the marketing pillars for any game. It plays a vital role in creating brand awareness, a game audience and more.
An engaged fan base can help game developers incredibly in many ways. A large community of committed players can help you to create a great foundation for long term success and build a strong reputation before other gamers. Moreover, players who are committed to your game, will lead to success and advocates for your game which will help further attract more players and fans.
Community building also helps in:-
Collective learning
Collective Growth
Collective Experience
Trust Building
Movement Formation
Innovation
How to build a gaming community using social channels?​
Discord, Twitter & Telegram are some of the main social platforms that attract gamers. These platforms can help you to build a gaming community using various features of these channels.
Discord is a platform that enables users to make free voice calls, video calls, and text chats. The platform is used by more than 10 million users (people ages 13+) to talk and hang out with their communities and friends.
Discord enables marketers to market their games through the following features:
Using discord, game developers can build a community of fans who stay connected to the game name and brand too,
It offers the possibility to do direct sales to the community via Store Channels,
Also, it provides daily statistics with your game purchases and other relevant data like customers' location, etc.
You can utilize the Discord platform to create your game community and promote it for free. Moreover, you can use your Twitter handle to post your game development process, new features and other add-ons to keep your community motivated, and loyal to your game. Telegram's group feature also helps in building community and keep them connected through similar features of discord like calling, and texting.
Contextual Advertising​
Context advertising is targeted advertising that runs with the help of content on the website or other media to reach audiences.
Indeed, website creation or blog publication is a part of contextual advertising that would help you to create a brand appearance. Using this format, you can make gamers learn, how will your game work for them? You can also share your ideas, and collect their expectations and thoughts using different forms and comment sections,which will let you know how people want to see your game.
Circulate relevant information
Create brand awareness
Collective learning
Collective Growth
Which is the best platform for contextual advertising platform?​
Using Medium, Substack, Blogger, Linked In, or a personalized website can feed your need for contextual advertising. However, social media channels like Instagram, Facebook, Twitter and other popular platforms can also help you in contextual advertising.
Medium is a social publishing platform that is open to all to a diverse array of stories, ideas, and perspectives.Any individual or organization can use this as it is loaded with the most insightful NFT stories to welcome the introduction of Meta verse; it has more than 60 million monthly active users.
Medium has some other advantages to use:
Provides you with daily stats that help you to review your blog performance
Meidum helps improve Consumer Engagement
Medium targets Generation Z.
Increase Brand Awareness and more.
Search & Video advertising​
Search advertising is another way to show the ad to your audience using search engine like Google, Bing, Yahoo, etc.
Search advertising helps you to reach the right audience using a search advertising strategy.
For Example:- if you have a Ludo game and want to people play your game. You can run an ad for this on Google or other search engine, when the user searches for "Ludo game" your game will appear in the search list.
Note: Search advertising is a paid marketing tactic and can be helpful for companies that have a big advertising budget.
How to apply search advertising for your game promotion?​
Search advertising enables users to show their ads in different formats. Game developers cannot only create ads for their keywords for their game website;moreover, it has the feature of video ads, playable ads and much more.
Using Google ads services, you can explore and create better ads for your game, you can also share gameplay experiences with your user using a playable ad format, which can attract more customers compared to other ad formats.
One of the best advantages of search advertising is that the customer only pays when searchers click on their ad. Moreover, customers can also set their daily spending and specify their target audience to ensure you connect with highly motivated players.
YouTube or other video ads can help you connect with the audience who are looking for similar games.
Influential Marketing​
Z-gen is not only an active gamer generation, but they influence many through gaming skills and reviews. Indeed, numerous qualities impact gamers playing different games and using other platforms — streamers, bloggers, and Instagram celebrities that are famous online players.
Social media influencers can help you out in marketing your video games. You can assume how beneficial it is when a millennial followers' influencer talks about your game and reviews different parts of your games.Moreover, it also gives a human and reliable face for your game branding.
Where and how will you get game influencers?​
Influential marketing depends on the influencers and their account performance, post impression and much more. So, it is required to have a proven research report before investing in influential marketing.
To create an effective marketing strategy, you must have to refine influencers using web tools and influencer metrics to find the most suitable influencer for the game industry. After that, you need to approach influencer for your video game marketing or you can also use your known influencers to promote your game.
You can use Instagram, Facebook Pages, and YouTube channels to find the popular influencers of the gaming industry. These channels will also give you a rough idea of how they perform in their niche.
Most streamed game channels on YouTube: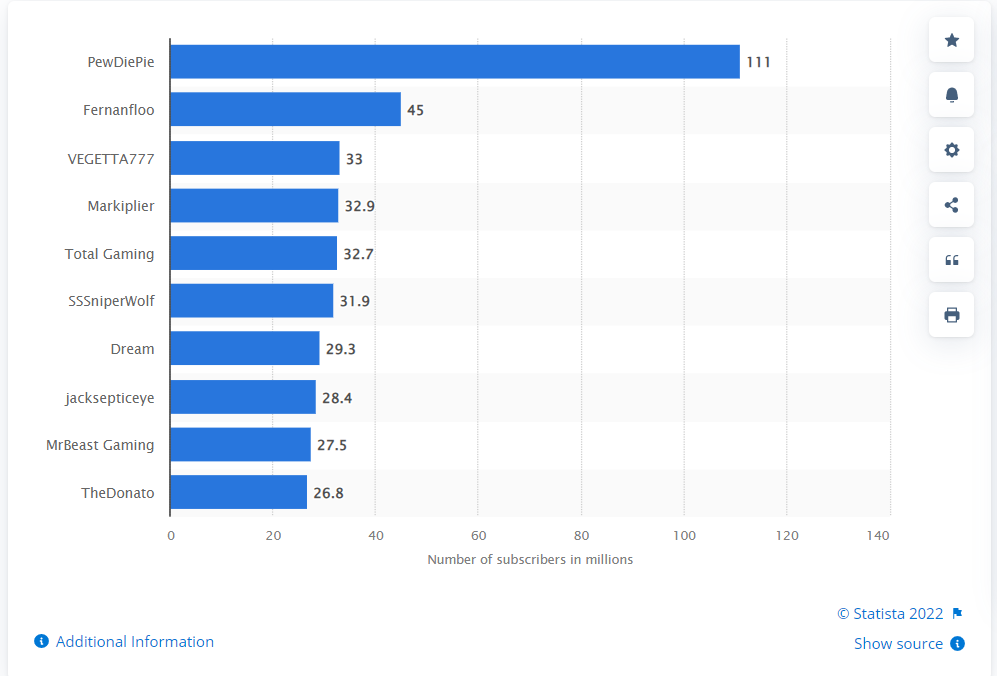 Live Streaming​
Live streaming is a traditional and the most effective game marketing strategy that you can apply to promote your game to the gaming audience. As mostly games are being downloaded, when they show their actions or gameplay, using live streaming for game promotion can allow you to show your audience how your game works and how they can play it.
The YouTube video platform includes gaming tutorials, reviews, and Let's Play videos.Over 350 gaming video creators on YouTube had more than 10 million followers and watched over 100 billion hours of gaming video content in 2020.
How can live streaming help you in making your game popular?​
Live streaming depends on the channel audience, it can also be understood as a part of Influential marketing as Live streaming requires a player face that can attract and communicate with a large audience.
Some platforms you can use for live streaming include Twitch, YouTube, and Facebook Gaming. So, you would have to ensure that when and where you can connect with your audience.
Twitch is one of the best platforms for video game marketing as it has the highest rate of gaming audience. Here are some result published by Modash.io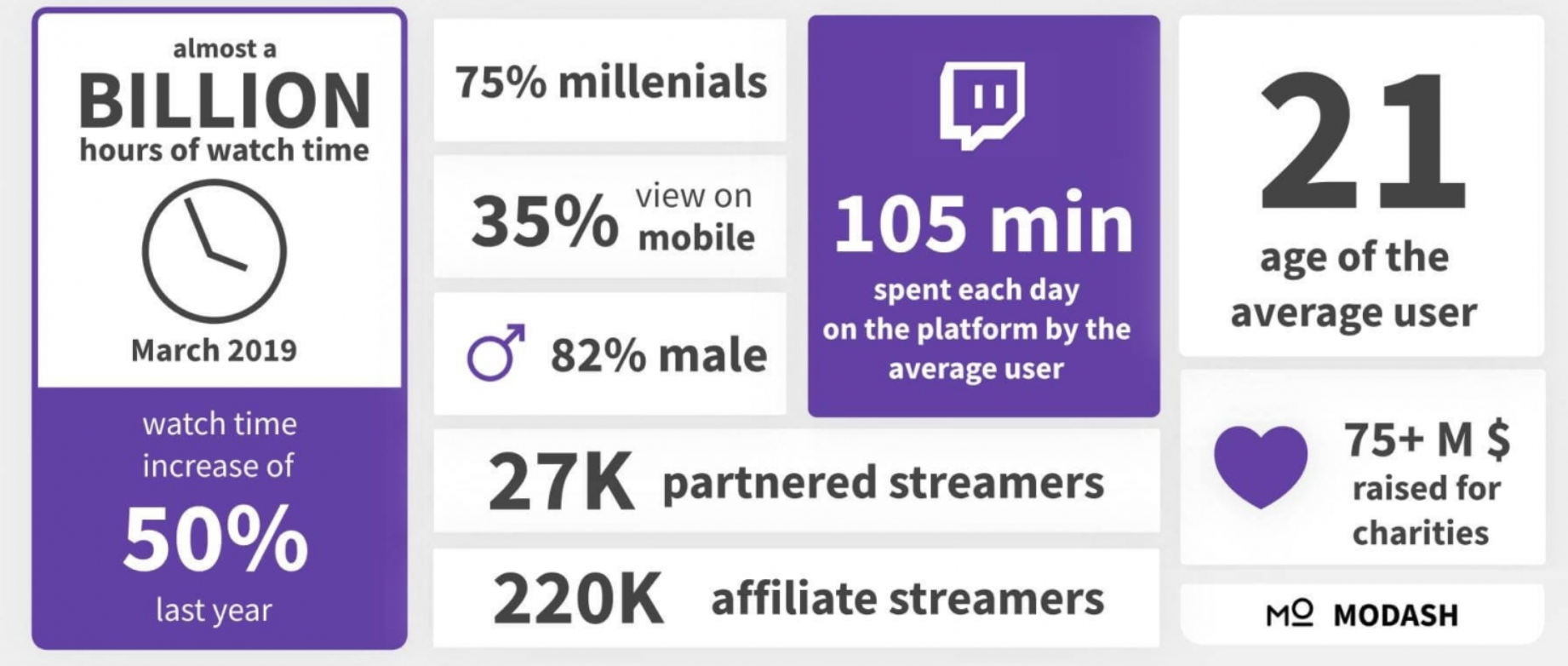 Important Note:- Some other tools that can also help you in marketing are TikTok, Instagram Reels & Video. Moreover, you can also try video game marketing with Referral and other traditional marketing concepts.
Wrapping up:-​
In this blog, we have summarized proven video game marketing strategies using social media platforms. However, we would also like to recommend you that it is better to develop a comprehensive social strategy that makes sense for your audience rather than replicating any successful game's social media strategy that you would have read before.
Gamix Labs is a game development company that provides extensive game development services for each type of game including NFT, Meta verse, Hyper casual, Arcade, Casino and so on.
FAQs​
How to promote games online?

Using social media platforms, personalized websites, search advertising, and experiential marketing strategy can help you to design a successful online game promotion roadmap.
How to create a gaming community with limited resources?

Creating a gaming community doesn't need premium resources but the talent to acquire and retain gamers for a long time. Telegram, Discord, YouTube, Facebook, Twitch, Twitter, and other platforms can help you to create a gaming community without paying a single penny.
How to find a game development company?

Many game development companies are waiting for you to enter "Game development company" on your search engine. However, it would be best if you always considered working with a reliable and trusted game development company because game development uses different development processes from other IT development industries and requires mastery in various fields to create a stand-alone game. Gamix Labs is one of the finest game development outsourcing studios, helping businesses in creating different types of games with unique features and excellent graphics.
Which type of games are popular in the industry?

Hyper casual, Play to earn games are on the rise at the moment of writing this article. However, some of the most successful games are based on the Free to Play making model.

PUBG: Battlegrounds

1,200 million downloads
Free-to-play

CrossFire

1,000 million
Free-to-play

Dungeon Fighter Online
Can we launch our game on social platforms?

Yes, you can launch your game on social platforms like Facebook, Twitch, FreetoGame, GOG.com, and more. However, [the Facebook instant game](https://www.gamixlabs.com/facebook-instant-games.html) platform is one of the most powerful and successful gaming platforms for developers. The Facebook platform allows developers to launch instant games on their site without cost. Click here to read the complete guide for the Facebook game launch.