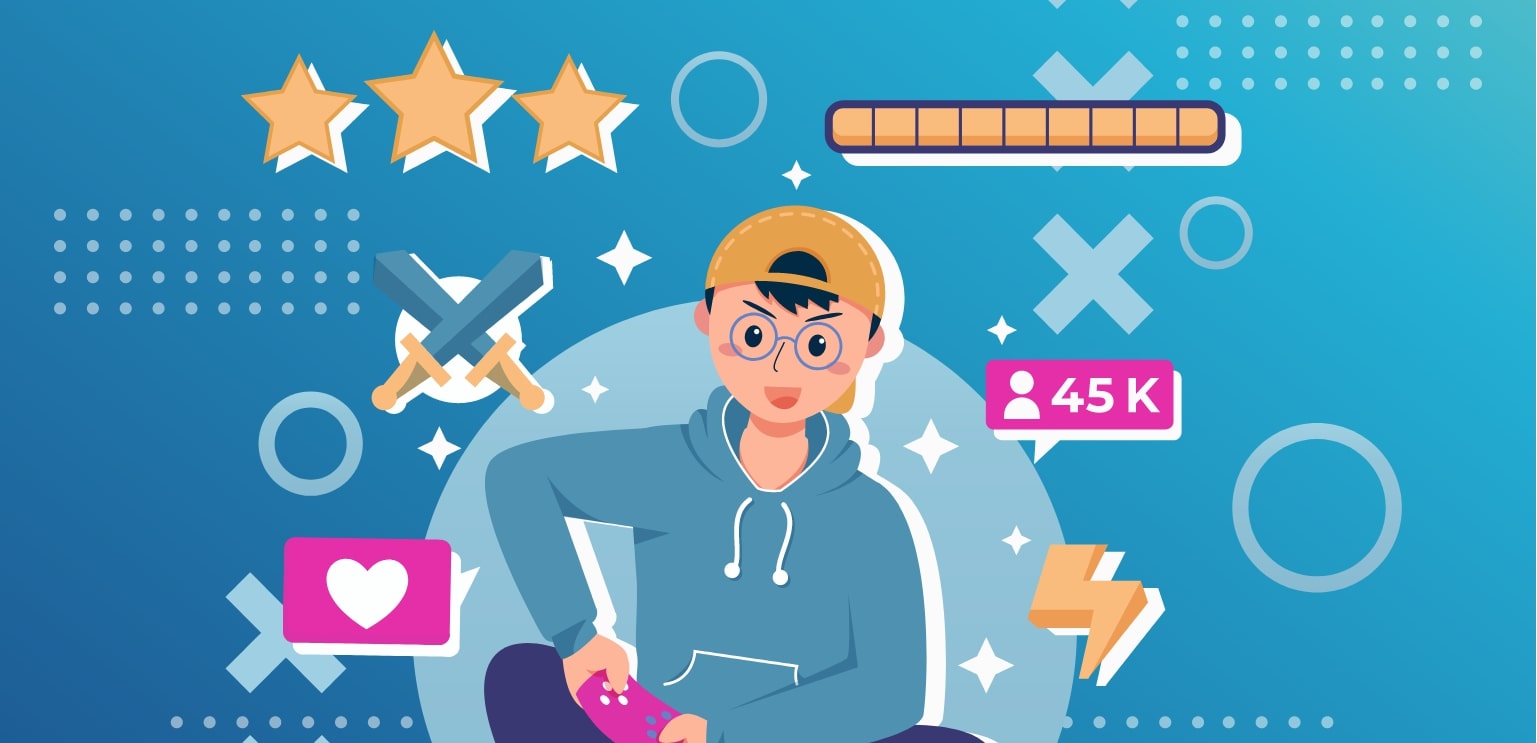 Finding social networking sites isn't tough, but finding like-minded gamers who are keen to socialize online is still a tough job. So, we have answered most of the search questions that gamers ask! And that's "What are the best social networks for gamers?"
Let's dive and learn about super cool social networks for gamers without taking your extra minute. Also, learn about top communities, servers, and groups that you can follow to connect with pro gamers.
Top Social network platforms for gamers​
Several social platforms offer community networking for gamers, like Reddit, Discord, Steam, Facebook, Twitter, and many more. However, we are sharing the 5 powerful social platforms that have the potential to build a pro-gamers community.
Reddit​
Indeed, not just the Google search engine but most pro gamers use Reddit as the first stop for building their gaming community. Reddit is one of the best platforms that let gamers connect with like-minded gamers.
Reddit is a hub of independent communities with different perspectives, a community on Reddit is called "subreddit". Any Reddit user can create a subreddit, can start their connection journey with it, and basically, all subreddits depend on the admin who runs it; some are unpleasant while others are amazing in all sense.
In the recent graphs, the r/gaming subreddit has crossed over 30 million subscribers; however, it is just a fraction of 3.24 billion gamers worldwide. Reddit can be your space to communicate and connect with pro-gamers, can ask about specific game tips and tricks, or verify the gaming rumor mill; there's a game subreddit for every need.
| Subreddit Name | Subscribers |
| --- | --- |
| Truegaming | 2.1 million |
| Playitforward | 15,600 |
| Videogamescience | 25,100 |
| Tipofmyjoystick | 208,000 |
| Patientgamers | 481,000 |
| Girlgamers | 165,000 |
| Disabledgamers | 6,500 |
| Gamingleaksandrumors | 208,000 |
| Lowendgaming | 208,000 |
| Esports | 83,000 |
Discord​
Discord is another amazing platform to communicate, and play in a group. Yes, you read right; using Discord features, gamers can create connections and help enable them to play online with their friends using screen share, video call, voice call, and many more features.
A great part of Discord is that anyone can set up a Discord server, and each server can have many chat channels. So, using Discord, you connect with millions of gamers who are eager to play and connect with gamers. As a report stated, Discord has over 140 million active monthly users and has total of 300 million accounts on the server. Moreover, in 2021, it was valued at $15 billion, which is a doubling of its value in under a year.
Top 10 Discord servers for gaming​
| Discord Server Name | Members |
| --- | --- |
| Robolox | 828,842 |
| Anime Soul Discord | 620,897 |
| Memology | 494,022 |
| Live Insaan | 481,842 |
| GTA Online | 472,837 |
| Servidor do Goularte | 464,642 |
| Elite Customs | 435,440 |
| Two Side Gamers | 431,787 |
| Dynamo Gaming | 390,263 |
| Sound's World | 357,254 |
Steam​
Steam is a product that you might have used before as it is a video game digital distributor with numerous other fantastic features that lure gamers to use this amazing platform. The platform had over 34,000 games with over 132 million monthly active users by 2021.
On the Steam platform, each game has its own gaming community or hub, where gamers connect to learn about updates, new releases, features, create discussion threads, and much more.
Using Steam features, you can have amazing connections and keep up with each other on your Activity Feeds. Steam features also enabled users to create customized profiles, comment on each other's feeds, and create private or public groups.
In 2013, the platform was recorded as the largest digital game distribution platform for PC, estimated at around 75% of the market share, according to IHS Screen Digest.
Steam Spy said gamers purchased games for US$ 4.3 billion until 2017, which was at least 18% of global PC game sales.
Top 10 Steam groups for gaming​
| Steam Group | Members |
| --- | --- |
| Archi's SC Farm | 2,403,254 |
| Steam Trading Cards Group | 1,911,571 |
| Na'Vi Team | 1,772,757 |
| Steam Universe | 1,718,363 |
| Hentai! | 1,332,674 |
| Steam Family Sharing | 852,929 |
| CSGO500 | 773,094 |
| KiFFERSTUEBCHEN | 737,443 |
| Indiegala | 726,960 |
| skinhub | 595,452 |
Twitch​
Twitch is a hugely popular live streaming platform for video games, with 15 million daily active users. Twitch has several robust features that make it one of the best live-streaming platforms.
Users can add friends, send whispers, and follow streamers. Moreover, that's just the start of it. Twitch regularly adds new features to aid socialization, so it must be a wonderful platform in the coming years.
Twitch has the potential for viewership engagement through live chat features while streaming. Twitch enables streamers to set an overlay to include live chat during their game stream.
Twitch streamers can also utilize various extensions while streaming. The extensions may be any app (e.g., Prime Gaming, Spotify playlist). Also, streamers can include translation and localization by creating an overlay and using social tools.
Users can also access Twitch polls and game-specific plugins to include information and mini-games.
With the Twitch Partnership and affiliate program, Streamers can receive rewards, like actual money. However, everyone cannot sign up for the Twitch Partnership and affiliate program; you'll have to apply to the program after fulfilling the required conditions.
Note: You can also check the current ranking by clicking here.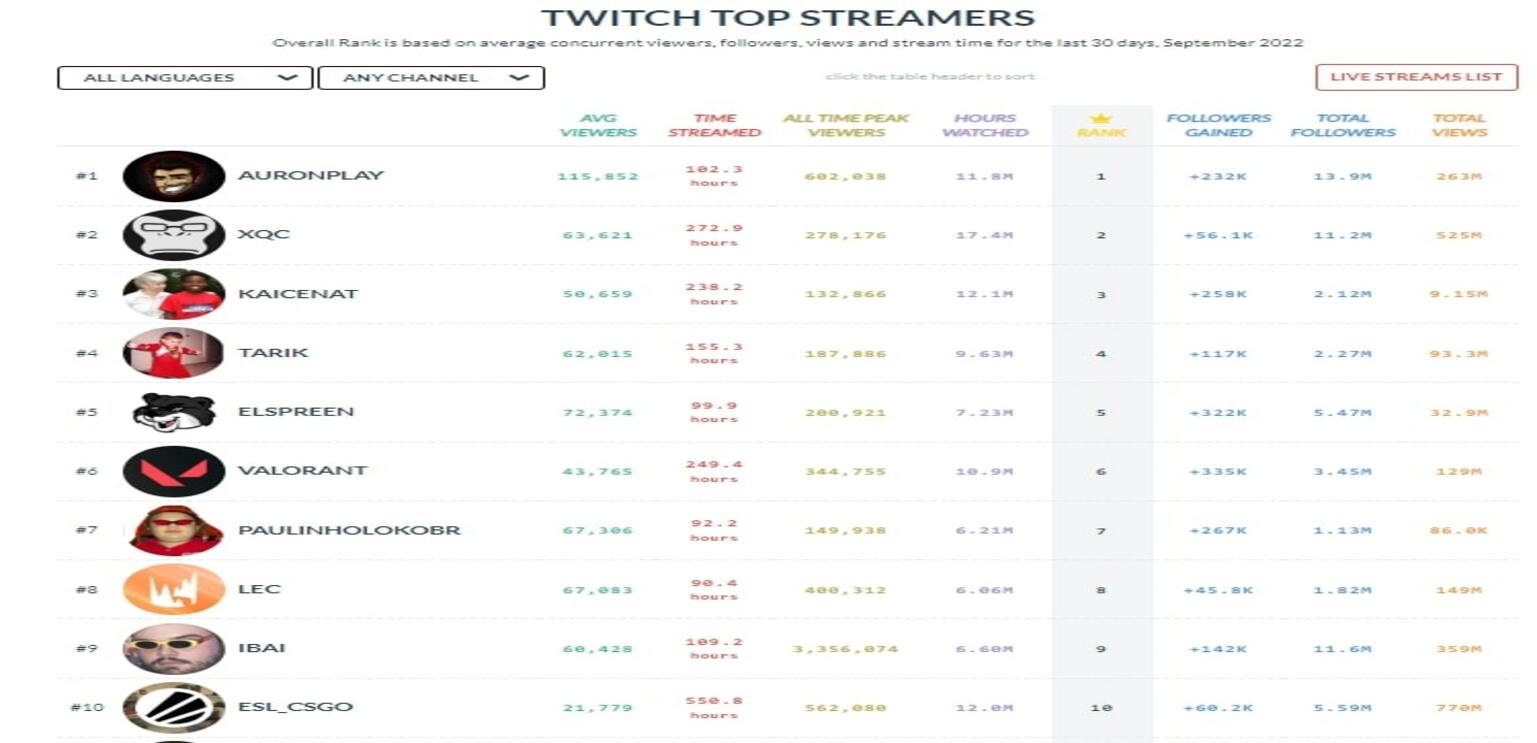 Twitter​
Twitter, a platform that always trends #hashtags for social issues, was recently trending itself when Elon Musk proposed for twitter acquisition. Twitter is one of the best social channels, with 229 million active users for Q1, the year 2022.
Twitter is not just the best social channel but also equipped with the most passionate gamers; this data shows:- "According to our research, as many as 52% of UK Twitter users are interested in gaming." this was according to a Twitter official blog post.
Twitter platform enabled users to create threads, follow each other and promote #hashtags, game reviews, or short videos.
According to the Twitter post, "For the first time ever, there were more than 2 BILLION Tweets about gaming throughout the year. This is up 75% from 2019, with a 49% increase in unique authors." the blog is outlining the 2020 success.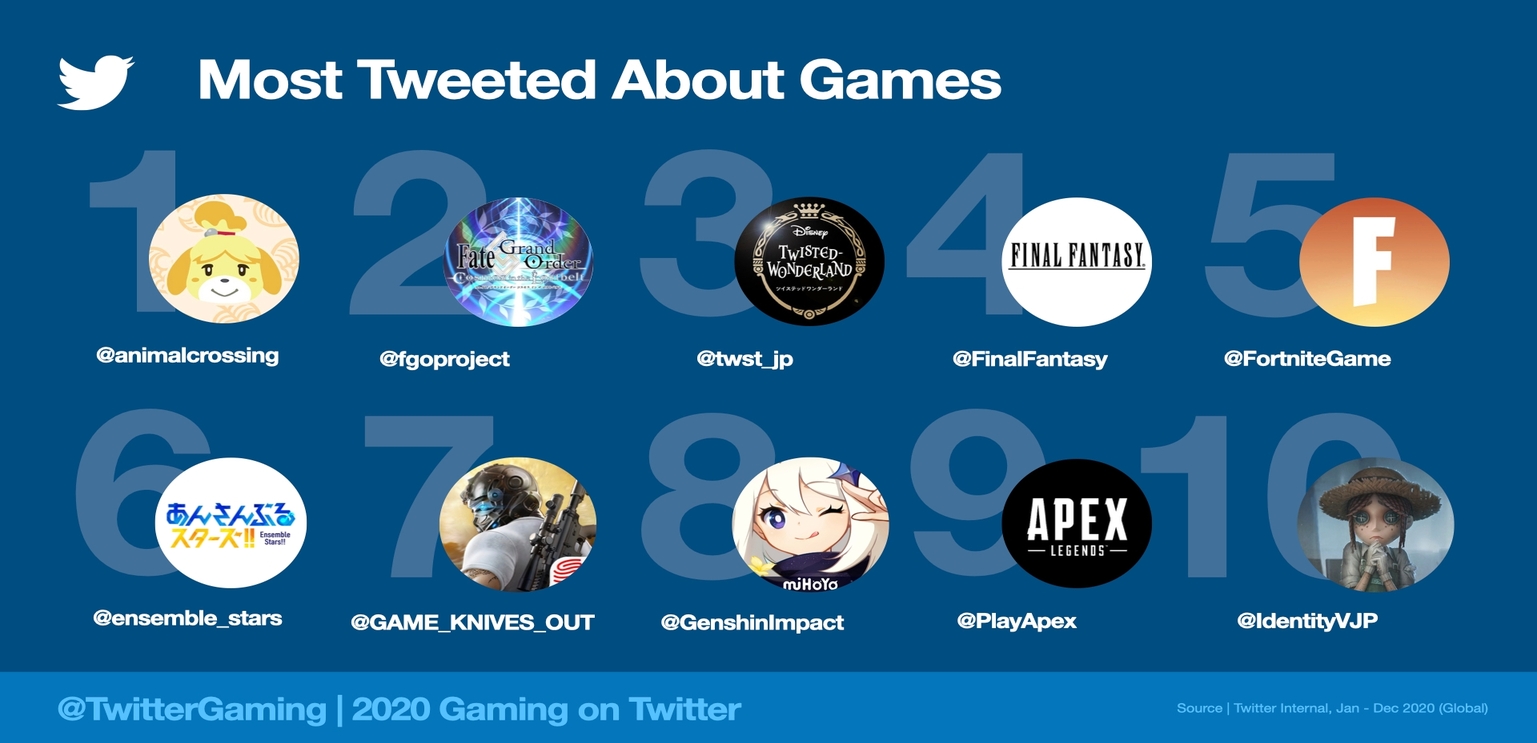 ---
Wrapping up:-​
We hope this reading helped you to learn about powerful social networks for gamers. Moreover, we have also listed some of the popular channels, groups, and servers' names with the number of active subscribers, which will help you to choose the best platform that suits your personality.
We at Gamix Labs always update our readers with current development topics, trending games, and much more. We are a full-cycle development company fueled by gamers who love to play and create boastful and entertaining games. Our development expertise has enabled us to create different games, including NFT, Casino, Hyper Casual, Board, FPS, and educational games.
---
FAQs​
What are the best social platforms for gamers?

Reddit, Discord, Steam, Twitch, and Twitter are the best social platforms for gamers.
Is there an app like tinder for gamers?

Yes, there is an app called Plink, developed for gamers, where players can find their perfect teammates, influence game history, and plunge into a global game community.
Is there any popular subreddit on Reddit for gamers?

Yes, there are various subreddits for gamers; for example, r/truegaming has 2.1 million active members.
What are the famous Discord server names?

Roblox, Anime Soul Discord, Memology, Live Insaan, and many more are the famous Discord server, which a large group of active members has joined.